This guide, focused on Langkawi Car Rental, is designed to help you make the most of your Langkawi adventure, ensuring every moment is filled with exploration and discovery. Welcome to Langkawi, a tropical paradise where lush landscapes meet azure waters, offering travelers a slice of paradise in Malaysia. As you embark on your journey to this enchanting island, one essential aspect is convenient transportation.
1. Understanding Langkawi's Unique Charms: Before you set off on your Langkawi adventure, take a moment to soak in the island's distinctive allure. From pristine beaches like Pantai Cenang and Tanjung Rhu to the lush rainforests of Kilim Karst Geoforest Park, Langkawi offers a diverse range of natural wonders waiting to be explored.
2. Embracing the Freedom of a Car Rental: One of the keys to unlocking Langkawi's hidden treasures is the freedom that comes with having your own vehicle. With Langkawi Car Rental service from LangkawiSky.com managed by LS AGENCY & RESOURCES, you have the flexibility to traverse the island at your own pace, discovering secluded beaches, charming villages, and captivating viewpoints along the way.
3. Navigating Langkawi's Scenic Routes: As you plan your itinerary, consider including some of the island's most scenic routes. The coastal road winding along Pantai Cenang, the exhilarating drive up Gunung Raya, and the serene journey through Kilim Karst Geoforest Park are just a few of the routes that promise breathtaking vistas and unforgettable moments.
4. Choosing the Perfect Base: Your accommodation sets the tone for your Langkawi experience. Whether you prefer the convenience of a bustling beach town or the tranquility of a secluded resort, our guide to hotels in Langkawi will help you find the perfect retreat to relax and recharge.
5. Insider Tips for an Unforgettable Journey: As you explore Langkawi, keep in mind some local insights and travel tips. From the best time to visit Langkawi Sky Bridge to where to savor the most delectable seafood, these recommendations will enhance your experience.
As you embark on your Langkawi adventure, remember that the LS Tours Sdn. Bhd. team is dedicated to ensuring your journey is as seamless and enjoyable as possible. Trust in our commitment to providing reliable transportation and comfortable accommodation, allowing you to focus on creating cherished memories.
Now, let's delve deeper into the key components that will make your Langkawi experience truly exceptional.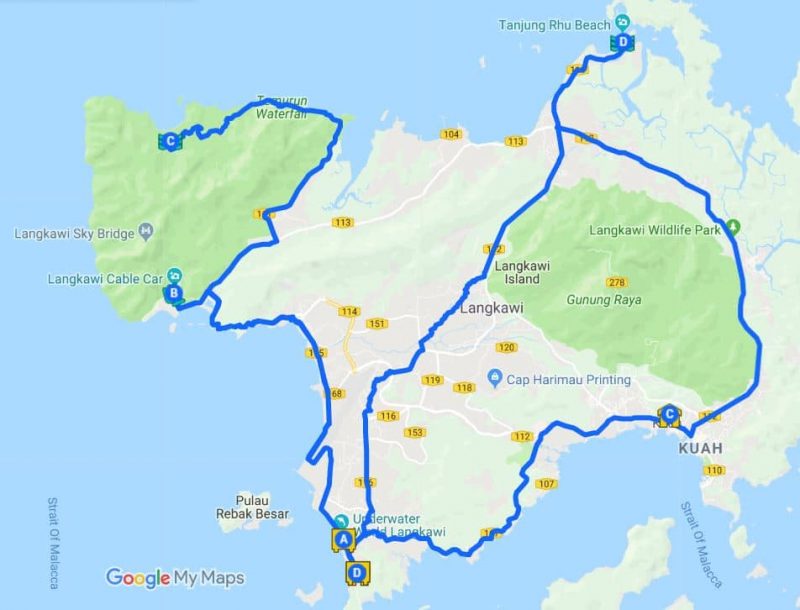 Car Rental in Langkawi – Convenient Transportation for Your Journey
For exploring the wonders of Langkawi, having a reliable mode of transportation like Langkawi Car Rental is paramount. This is where a trusted car rental service like LangkawiSky.com, managed by LS AGENCY & RESOURCES, steps in to ensure your journey is not only convenient but also unforgettable.
Why Choose Car Rental in Langkawi:
For travelers seeking flexibility, convenience, and the freedom to explore at their own pace, renting a car in Langkawi is the perfect solution. Public transportation options may be limited, and taxis can be costly. With your own vehicle, you have the autonomy to set your own schedule, discover hidden gems, and access secluded beaches that may be off the beaten path.
Benefits of Choosing LangkawiSky.com:
LangkawiSky.com goes beyond providing a means of transportation with its Langkawi Car Rental services. With a well-maintained fleet of vehicles and a commitment to safety, you can embark on your Langkawi adventure with peace of mind. Our seamless booking process, flexible rental durations, and convenient pickup locations make the experience straightforward and stress-free.
Exploring Beyond the Tourist Hubs:
While popular destinations like Pantai Cenang and Kuah Town are undoubtedly enchanting, having Langkawi Car Rental allows you to explore beyond the tourist hubs, Langkawi's true beauty lies in its off-the-beaten-path locations. A rental car grants you access to hidden beaches, serene waterfalls, and charming villages that may not be easily reached by other means.
Safety and Comfort First:
At LangkawiSky.com, ensuring the safety and comfort of our customers with Langkawi Car Rental is our top priority. Our vehicles undergo regular maintenance and checks to ensure they are in excellent condition, providing you with a reliable and secure mode of transportation throughout your Langkawi journey.
Exploring Langkawi's Natural Wonders:
With your own Langkawi Car Rental, you have the opportunity to explore Langkawi's renowned natural attractions, such as the Langkawi Sky Bridge, Telaga Tujuh Waterfalls, and the Mangrove Forests. Each of these destinations offers a unique and awe-inspiring experience that you won't want to miss.
By choosing LS Tours Sdn. Bhd. for your car rental needs in Langkawi, you're not just renting a vehicle – you're unlocking a world of possibilities and embarking on a journey of discovery. In the next section, we'll delve into the diverse range of vehicles available to cater to every traveler's needs and preferences.
Diverse Fleet Selection – Choosing the Perfect Vehicle for Your Langkawi Adventure
At LS Tours Sdn. Bhd., we recognize that each traveler has unique requirements when it comes to exploring Langkawi. That's why we offer a wide-ranging fleet of vehicles, ensuring there's an ideal match for every type of adventure.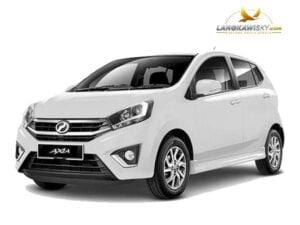 Compact Cars for Economical Travel:
For solo travelers or couples seeking an economical option, our range of compact cars provides an excellent balance of efficiency and comfort. These vehicles are perfectly suited for navigating through Langkawi's charming towns and accessing popular tourist spots like Pantai Cenang and Eagle Square.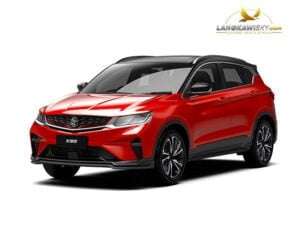 Spacious SUVs for Family Trips:
When traveling with family or a group of friends, our spacious SUVs offer ample room for passengers and luggage. This makes them an ideal choice for exploring Langkawi's diverse attractions, including the Kilim Karst Geoforest Park and Langkawi Wildlife Park.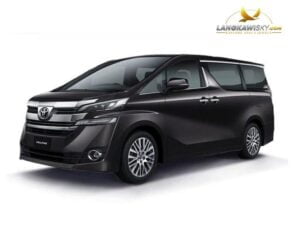 Luxury Options for a Premium Experience:
For those who desire an elevated travel experience, we offer a selection of luxury vehicles that seamlessly combine style, comfort, and performance. Cruise along Langkawi's scenic routes in style and make a lasting impression.
Convenient Airport Pick-Up and Drop-Off:
If you're arriving at Langkawi International Airport, we provide seamless airport pick-up and drop-off services, ensuring your journey starts and ends with ease and efficiency.
Regular Maintenance for Safety and Comfort:
Rest assured that all our vehicles undergo rigorous maintenance to guarantee they are in top-notch condition. Your safety and comfort are our top priorities.
Environmentally Conscious Choices:
For eco-conscious travelers, we also offer hybrid or fuel-efficient options, allowing you to explore Langkawi while minimizing your environmental footprint.
No matter your travel style or group size, LS Tours Sdn. Bhd. has the perfect vehicle to complement your Langkawi adventure. In the following section, we'll explore how our dedicated team ensures your rental experience is nothing short of exceptional.
Car Rental Options
At LS Tours Sdn. Bhd., we believe in providing a range of options to cater to every traveler's needs. Our fleet includes compact cars, spacious SUVs, and even luxury vehicles for those seeking an elevated experience. Whether you're exploring the island solo or traveling with family and friends, we have the perfect vehicle to suit your preferences and requirements.
Whether you're looking for an agile compact car to zip around the island's charming streets or an SUV to accommodate your family's adventure, LS Tours Sdn. Bhd. has curated a diverse fleet to cater to every traveler's needs. Our luxury vehicles offer a touch of elegance for those seeking a premium experience. Each car in our selection is meticulously maintained, ensuring a safe and comfortable journey as you explore the breathtaking landscapes and attractions of Langkawi.
Choosing the Perfect Base
Selecting the right accommodation sets the tone for your Langkawi experience. From beachfront resorts with stunning ocean views to cozy boutique hotels nestled in the heart of the island, Langkawi offers a diverse range of lodging options. Our team at LS Tours Sdn. Bhd. can provide recommendations tailored to your preferences, ensuring your stay is comfortable and memorable.
With a plethora of accommodation options available in Langkawi, making the right choice can be a pivotal part of your travel experience. LS Tours Sdn. Bhd. understands the importance of finding the perfect base for your exploration. Our team can offer personalized recommendations based on your preferences, whether you're drawn to the vibrant atmosphere of Pantai Cenang or prefer the serene seclusion of Datai Bay. Trust us to guide you to a comfortable retreat that complements your Langkawi adventure.
Additional Services
In addition to car rental and accommodation booking, LS Tours Sdn. Bhd. offers a range of supplementary services to enhance your travel experience. These may include airport transfers, guided tours, and travel insurance options. Our goal is to provide comprehensive support, ensuring your journey is seamless from start to finish.
At LS Tours Sdn. Bhd., we go the extra mile to ensure your journey is as seamless and enjoyable as possible. In addition to our core services of car rental and accommodation, we offer a range of supplementary options designed to enhance your travel experience. Our airport transfer services provide a convenient transition from the terminal to your chosen destination. For those seeking guided exploration, our expert tours provide valuable insights into Langkawi's rich culture and natural beauty. Additionally, our travel insurance options offer peace of mind, knowing you're covered for unexpected situations.
Customer Reviews and Testimonials
The feedback of our valued customers speaks volumes about the quality of service we provide. We take pride in the positive reviews and testimonials we receive, which highlight our commitment to customer satisfaction. Hearing about the memorable experiences of fellow travelers can provide valuable insights as you plan your own Langkawi adventure.
The satisfaction and positive feedback of our customers are the true markers of our commitment to excellence. Reading the testimonials of fellow travelers who have chosen LS Tours Sdn. Bhd. for their Langkawi adventure can provide valuable insights and build confidence in your decision. From seamless car rentals to exceptional accommodations, their experiences highlight our dedication to providing exceptional service. We're proud to share their stories and look forward to adding yours to the collection of happy memories.
Local Insights and Travel Tips
To truly immerse yourself in the beauty of Langkawi, it's important to explore beyond the well-trodden paths. Our team at LS Tours Sdn. Bhd. can provide you with local insights and travel tips, guiding you to hidden gems, authentic eateries, and unique cultural experiences. These recommendations will allow you to make the most of your time on the island.
Exploring Langkawi like a local is the key to uncovering its hidden gems and experiencing its true charm. At LS Tours Sdn. Bhd., we're passionate about sharing our insights and travel tips to help you make the most of your visit. From lesser-known beaches to tucked-away eateries serving authentic local cuisine, our team can guide you to experiences that may not be found in guidebooks. Embrace the spirit of adventure and allow us to introduce you to the heart and soul of Langkawi.
Conclusion – Making Memories with LS Tours Sdn. Bhd.
As we draw this guide to a close, we want to extend our heartfelt gratitude for considering LS Tours Sdn. Bhd. as your travel partner in Langkawi. We understand that your journey is not just about reaching a destination, but about creating cherished memories along the way. The smiles and laughter captured in the images above are a testament to the joy of exploring Langkawi with our trusted services.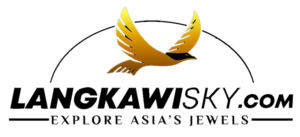 At LS Tours Sdn. Bhd., our logo represents more than just a brand – it symbolizes our commitment to providing exceptional service, ensuring your trip is nothing short of extraordinary. We're dedicated to ensuring your journey is seamless, enjoyable, and filled with discovery.
Our team is eager and ready to assist you in planning your Langkawi adventure. Whether you're interested in reserving a car, booking accommodation, or seeking advice on the best local experiences, we're here for you every step of the way.
Your Langkawi Adventure Begins Here
Now that you have the tools to embark on an unforgettable journey in Langkawi, we invite you to visit LangkawiSky.com. Explore our wide range of services, browse our meticulously maintained fleet of vehicles, and discover the diverse accommodation options we offer. Let LS Tours Sdn. Bhd. be your trusted partner in crafting a Langkawi experience that will leave you with cherished memories for years to come.
Click below to start planning your Langkawi adventure today!
Explore LangkawiSky.com Now!